TrueNicks Premium Stallion Subscription
TrueNicks will help you attract more broodmare owners – and the right broodmares – to your stallion program. Add TrueNicks links to your website and your stallion's Stallion Register page to reach the largest audience of broodmare owners.
The TrueNicks Premium Stallion Subscription
The TrueNicks Premium Stallion Subscription offers stallion owners a suite of products to help generate leads and manage the brand of each individual stallion. The stallion subscription for the Premium Stallion gives you all of the features found in the Enhanced Report but in addition also offers.
1. Lead Generation
When a mating is a B+ or better mating, a lead generation tab is automatically created for Premium Stallions asking the user to fill out a lead generation form.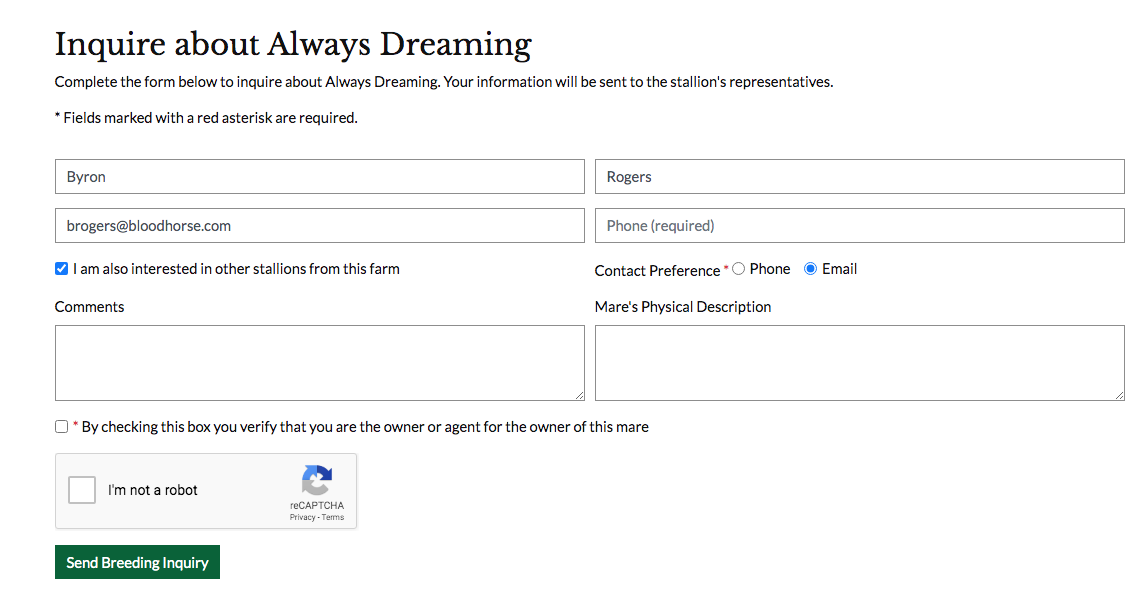 For the managers of the stallion, they recieve an email as soon as this form has been filled in and then there is a dashboard for them to look at the details of the lead that has been captured.
2. Alternate matings
Once a user enters the mare name and the hypothetical mating for that stallion is being generated, in the background that same mare is being run with all of the other stallions that are on the same roster as the stallion giving the stallion owners a better chance of attracting that mare to one of their stallions.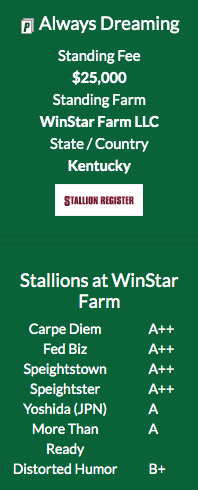 The user is able to select any of the hyperlinked stallions that are rated B+ or better with the mare at hand and this will automatically generate that mating allowing the user to consider that option for their mare.
3. Targeted Advertising
For each of the stallions that are subscribed to the premium service, a targeted advertising message can be used while the report is being run and while the user is looking at the report.

This advertising spot can be changed as often as desired, can be linked to whatever landing page is desired, and it is possible to use video and other forms of media in the space.
4. Auction Batch
The Auction Batch process generates the same data that we see in the Stallion Sales Report. This option allows the stallion owner to select the stallion(s) and then the desired sale, and the stallion(s) will be matched hypothetically to all the broodmares in the given sale.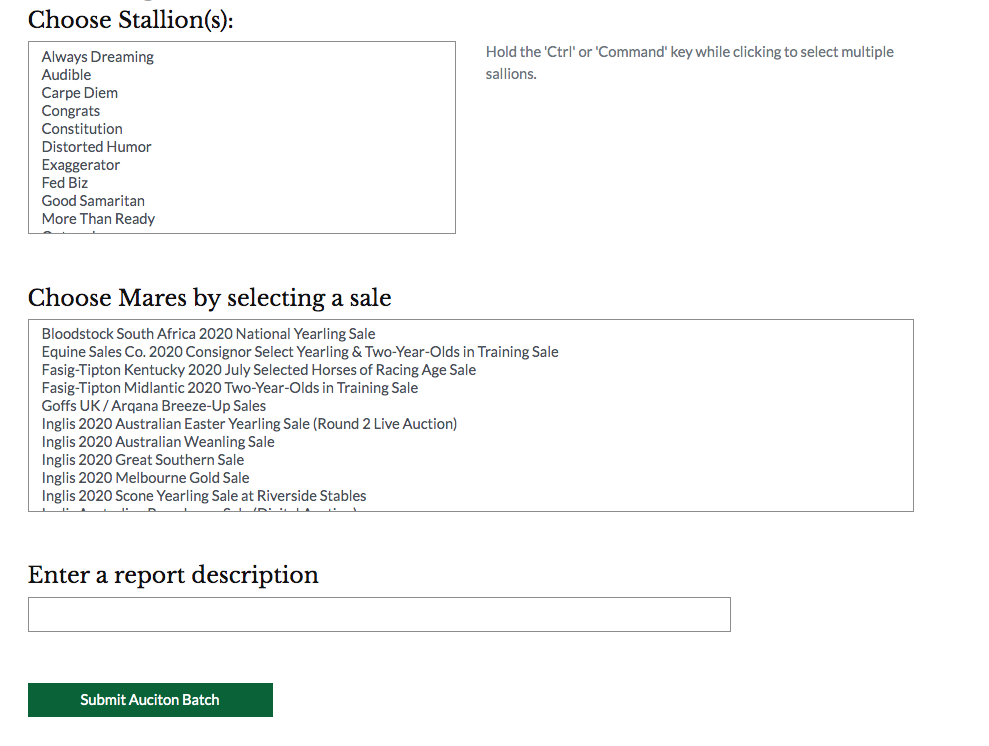 This allows the stallion owner to view each sale and specifically target broodmares that fit their stallion in any given sale.
The ultimate in stallion management!
The Premium Stallion Subscription delivers tremendous value to the stallion owner by capturing the user for a longer period of time looking at their stallions, giving lead generation options and allowing the stallion owner to develop a targeted approach to any mare at a broodmare sale.
View a Sample Report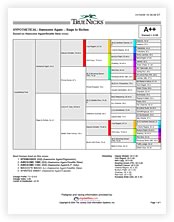 Help
Need help completing the 12-Month Premium Stallion Subscription ordering process? Contact us.